Note Park Grazing Company was established in 2013 when I purchased a portion of the family farm. I am the third generation to be operating this property with a passion for the cattle industry and farming the land.
Currently producing F1 Brangus and Brahman beef cattle and a range of crops and pastures. With the ability to irrigate, I am able to maintain consistent quality in my beef.
Soil tests are conducted regularly to ensure the pastures are performing to the best of there ability.
I am now hosting taste testing days and farm tours. My beef is available to purchase from the farm, at various markets and locations in Mackay and surrounding areas. Orders are welcome.
Thanks,
Joe Attard.
Owner Manager, Note Park Grazing Company.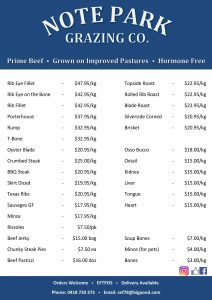 Wednesday

Eton Homebush Pads
Cnr Peak Downs Highway & Eton Homebush Road
11am – 5:30am

Friday 

Opposite Racecourse Mill
Peak Downs Highway Racecourse
10am – 5:30pm

Saturday

Mackay Showground Market
6am-10am

Sunday

(Last Sunday of each month)
Sarina Showground Market
7am-12am

Sunday

(First Sunday of each month)
Seaforth Mega Market
7am-12am
Where is the closest Market?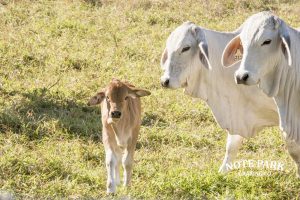 LOW 'N' SLOW SMOKY BEEF DINNER
19th October 2019
Enjoy a delicious five course dinner in a relaxed country environment, situated only 30km west of Mackay. Begin your evening with a short walk through Note Park, your local 'Paddock to Plate' farm, to see how Joe produces premium grass-fed beef. Then sit back and relax, take in the amazing views and have a cold one, while your low 'n' slow Note Park beef is prepared by local legends Smokalicious. Live entertainment will be provided all night by country artist Peta Richards. All prime cuts of beef will also be available for purchase, with eftpos facilities on site.
Details of the evening:
Date 19th October 2019
Time 5:30pm – 10.30pm
Cost $120 per person
(Bookings of 10 or more receive a 10% discount. Perfect for an early Christmas Party!)
RSVP by the 12 October 2019
BYO drinks and glasses
*Dinner menu is Gluten Free*
Please phone Joe on 0418720373 to make a booking. Payment is essential to secure your spot as
numbers are limited to this event.